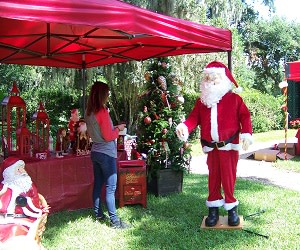 Vendors from around Louisiana will display and sell their original work. Grab your Christmas list and come enjoy the day with your family and friends while supporting local artists, craftsmen, and the Shadows-on-the-Teche.
Admission to the fair is $5 per person (18 and older), $3 for children (ages 6-17), and free for children 5 years of age and younger. Raffle tickets will be sold to win items from vendors.
In order to make this event as safe as possible for staff, volunteers, visitors, and vendors, the Shadows will implement coronavirus precautions that are in line with federal and state guidelines.
Read about more holiday events here.